How to display the collections in the plugin?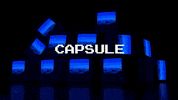 Make sure you have
download our plugin
Launch Revit
Click in the ribbon on "BIM & CO", then on the parameters button
It is important that you are logged in to your BIM & CO account for the plugin functions to activate
Then choose the environment in which you want to work: bimandco.com OR your Onfly space (s)? You choose !
If you choose bimandco.com, it is normal that some plugin buttons are grayed out because not all features are available in this environment.
If you choose one of your Onfly spaces, the buttons light up to offer you all of our features, and therefore the collections. Just click on "collection" to see the palette appear in your Revit workspace!
Updated on: 07/10/2021