When we use Onfly, are we required to use one account per user, or one per department?
👨‍👨‍👧‍👧 One account per user. 👨‍👨‍👧‍👧
An "Onfly user" corresponds to an email address, used to log into Onfly or to the plug-in.
Numerous data-related functions require that each email address is associated with an individual person.
The administrator for your company can invite each member of the team to sign up to Onfly using an email address, can then define their roles and permissions.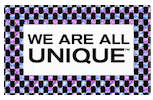 Updated on: 29/09/2021